Report Viewer¶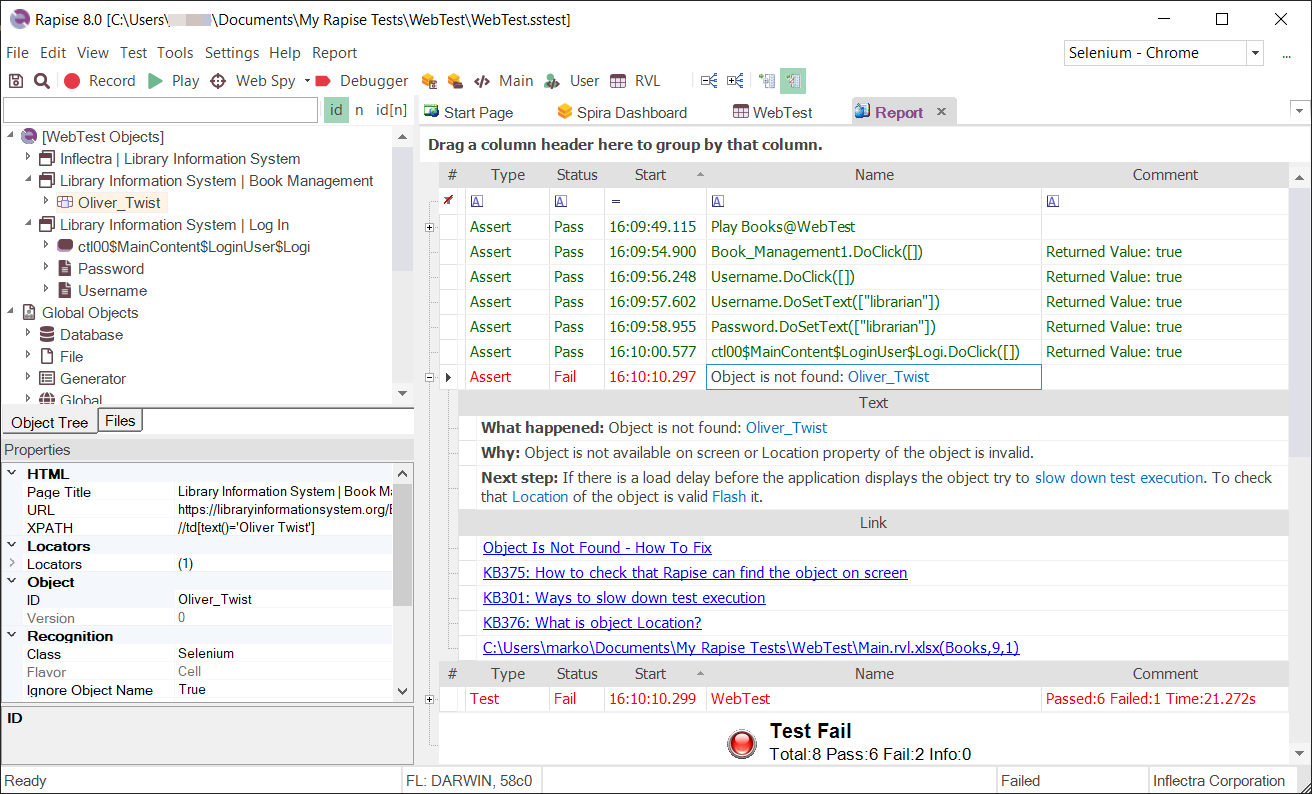 Purpose¶
The Report Viewer displays test result (.trp) files.
How to Open¶
Use the Test Files View to open a report (trp) file.  The report file will be opened in a Report Viewer in the Content View.  The report toolbar and report menu will also open.
Or, you can Playback the test script.  The report file will display in a Report Viewer after the test completes.
See Also¶